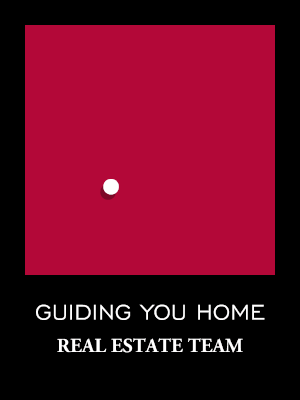 Tiffany Larson

Team Lead & Real Estate Agent

C: 763.300.3170

O: 763.746.4977

Tiffany@GuidingYouHome.com

Tiffany Larson has 13 years of real estate experience! She has used those 13 years very wisely and has built a strong referral business through networking. She is an active member in BNI, Legacy Christian Academy, and teaches a First Time Home Buyers class through Anoka County. Tiffany is also an Air Force Veteran and is a Lifetime Charter Member of TrustVets.

Buying and selling a home is one of the biggest decisions a person makes, both financially and emotionally. There is something so satisfying about working with a client who is overwhelmed by the thought of making a move – breaking down the process into bite-sized steps and slowly watching that anxiety melt into pure joy! Tiffany strives to earn a hug from every client because they are simply excited about their new home.

When Tiffany isn't working for her clients or assisting her team, she can be found volunteering within her community or enjoying family time with her husband, two sons, and Dixie the dog.
Neil Johnson

Real Estate Agent

C: 763.670.5937

Neil Johnson can strike up a conversation with anyone. His personality and genuine charm give him the ability to make lifelong friends with everyone. Neil was a dispatcher for BNSF railroad however he craved client interaction. His patience and persistence allow him to truly listen to his clients and make sure they get the service they deserve.

When Neil is not wheelin' and dealin', he can be found camping with his wife or cracking open an ice cold Mountain Dew.






Mike Morehead

Realtor

C: 763.218.4495

O: 763.746.4977

Mike Morehead has 20+ years of experience navigating difficult situations, has keen negotiation skills, and holds relationships in the highest regard. He is in his 23rd year of teaching middle school kids' physical education. Being in the education field brings a mindset of constant learning. Mike stays well-informed of the trends and changes impacting the real estate world.

Because of his love for sharing knowledge, he makes sure his clients are always in the know. Having sharp listening skills means his clients can be confident their questions and concerns are being answered. The home-selling and buying process can be confusing and daunting, and Mike uses plain English to explain every step. After all, as a teacher, he doesn't leave any student behind, and he is committed to making sure his clients are right alongside him every step of the way as well.

Mike and his wife have 2 adult children. In his free time, you will find Mike lacing up his running shoes or loading up the kayaks. He's is a sports fanatic and is ready at any given moment for the call from ESPN to be a stand-in commentator. Mike loves the outdoors and loves to travel!



Corrie Line

Realtor

C: 952.451.3457

O: 763.746.4977

Corrie Line is an enthusiastic, determined and professional real estate agent with an Interior Design degree and 11 years of experience in custom home building and remodeling. Her ability to envision and communicate a home's potential and guide clients to create their dream home was a natural transition for becoming a full-time Real Estate Agent. If you are selling, she will work with you to stage your home and get you the fairest price, by using state-of-the-art technology and team collaboration. If you are buying, she will work hard and provide you with the best information and market data to come in with a strong offer.

Corrie believes in building long-lasting relationships with honesty, trust, and integrity. She was a member recruiter for a Prime-Time Networking group. Corrie has also been a member of local organizations like Builders Association of the Twin Cities (BATC), Certified Aging-in-Place Specialist (CAPS) and the 50+ Housing Council.

Born and raised in the Twin Cities, Corrie now lives in Blaine with her fiancé Jeff, their three children, and an English Lab named Murphy. She likes to stay active with volleyball, hiking, downhill skiing, rollerblading and coaching her daughters' teams. She enjoys leading a small group in her church. An avid explorer of the city, she loves to try new restaurants and check out local music and neighborhood festivals. She also tries to travel as often as possible; ask her about Italy!



Julie Kranz

Real Estate Agent

C: 763.670.5937

Julie prides herself in her passionate and heartfelt drive to serve her clients' best interests. She is dedicated, knowledgeable, and committed to finding the perfect fit, for her clientele. Her devotion and unparalleled customer service with her 10 years of background in sales, has resulted in a continuously expanding network of loyal clients and referrals.

Her business is built on: Dedication, Communication, Determination, and Trust while embodying the ability to cater and adapt to all her client's Real Estate needs.



Judith Abalos

Judith Abalos is The Guiding You Home Team's marketing master! She has over 5 years experience working exclusively for real estate teams. Her key role is to design and distribute all print material and social media marketing and to offer administrative support where ever needed. She may be working quietly in the background, but her beautiful marketing pieces make your listings and our company shine bright!





When she is not hard at work, she loves trail running, hiking and roaming the mountains during her free time.